Postcards : Page 2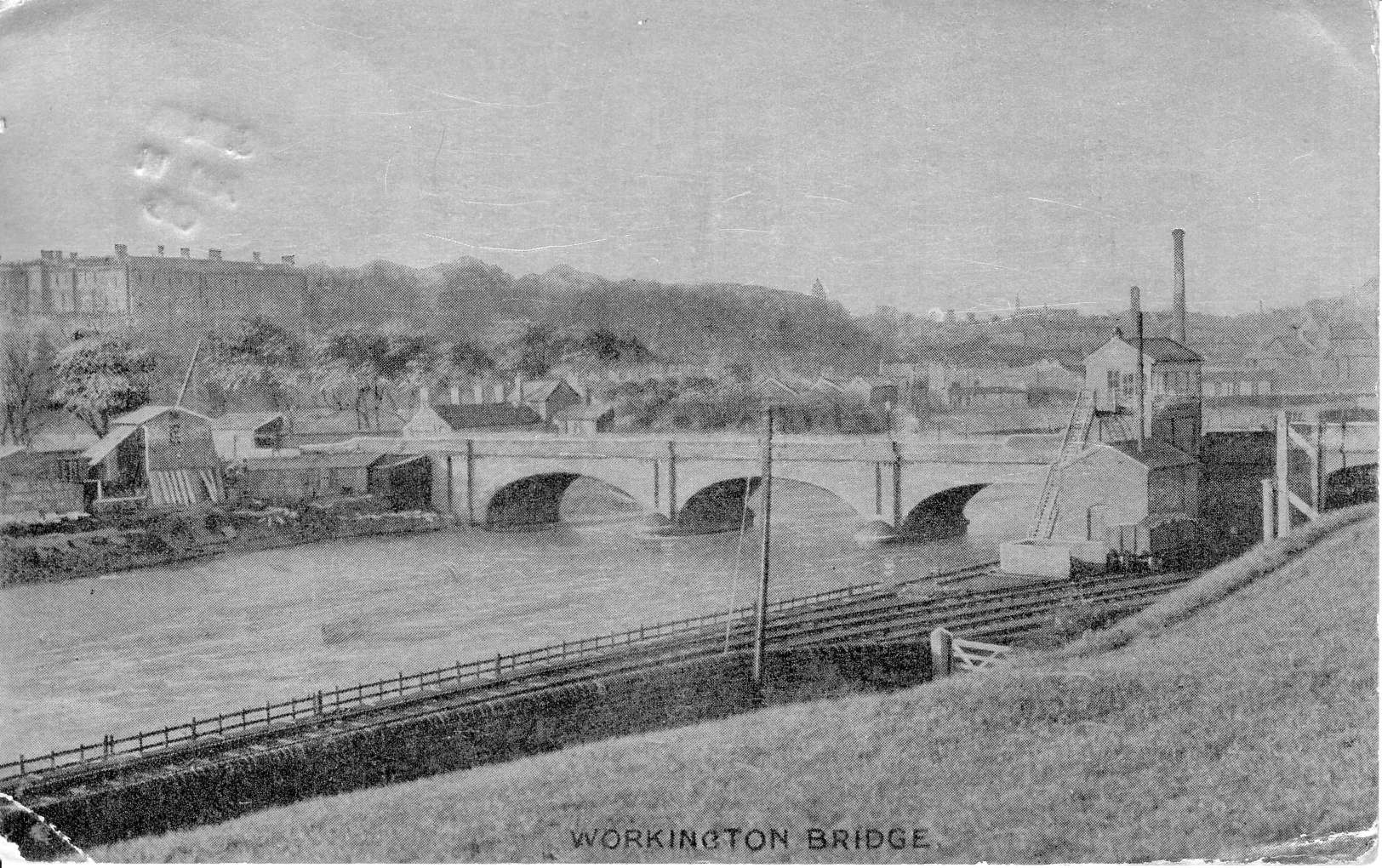 Workington Bridge, c. 1905.
I have included this one, as despite the poor condition, Workington Hall can be seen as an imposing building overlooking the River Derwent on the left. Also on the left beside the river is a monumental mason's establishment.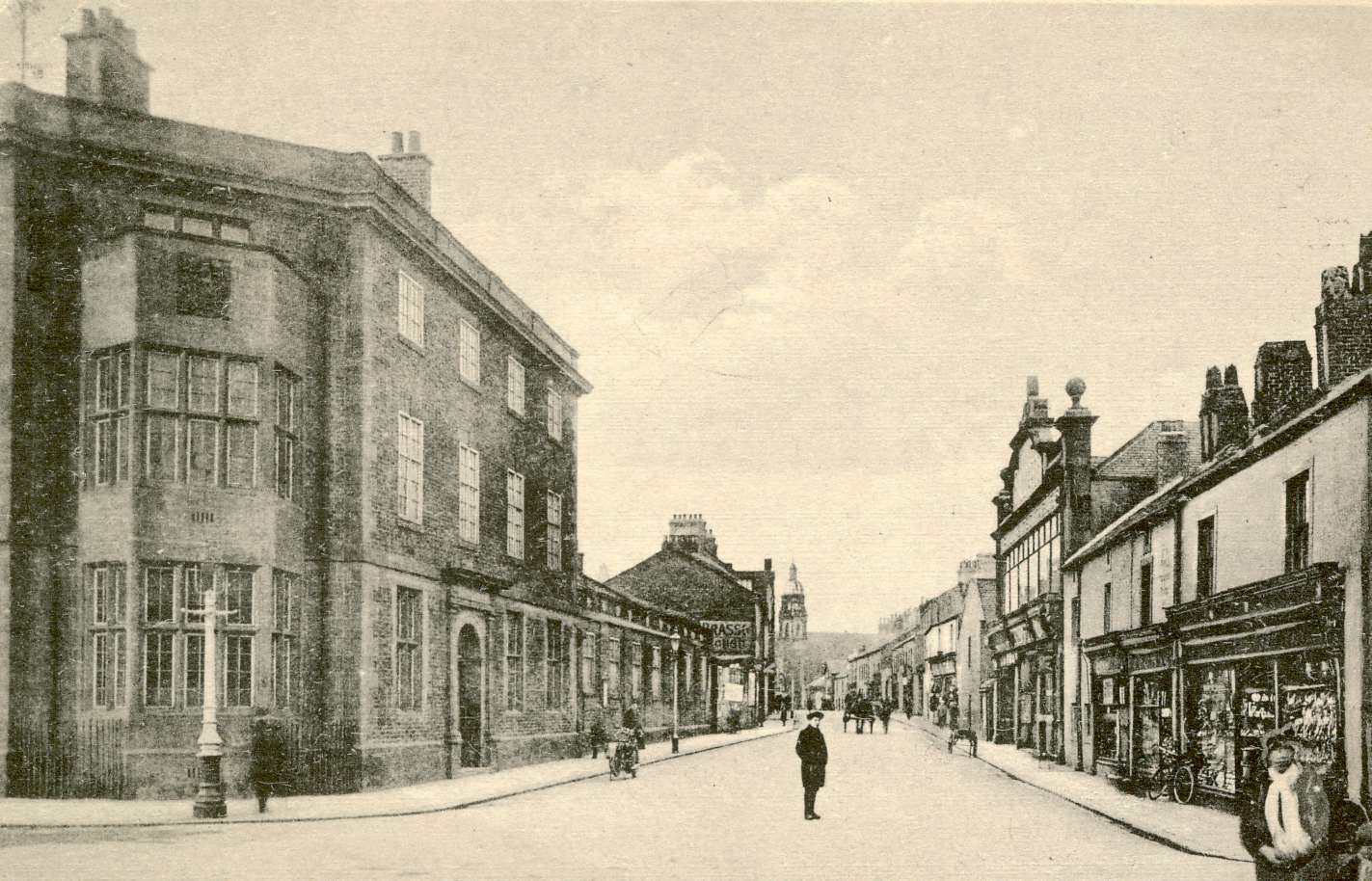 Finkle Street, Workington, c. 1908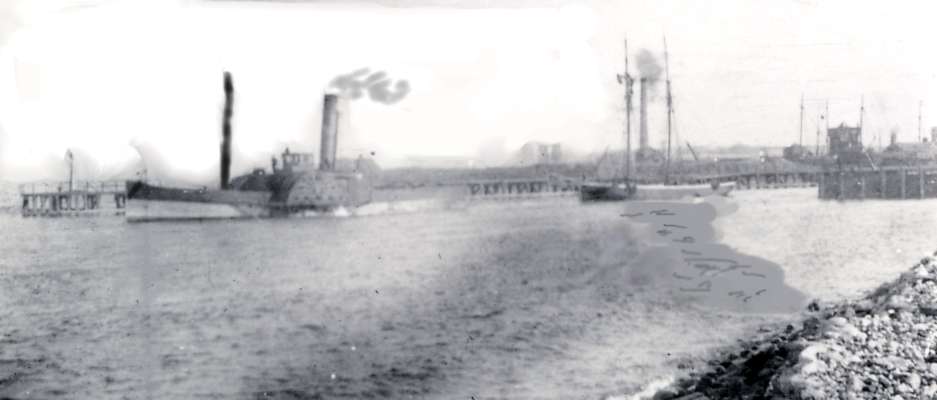 An un-dated and un-named photograph of the tug towing a boat out of harbour.
I have done a lot of retouching of the original, which is in very bad condition.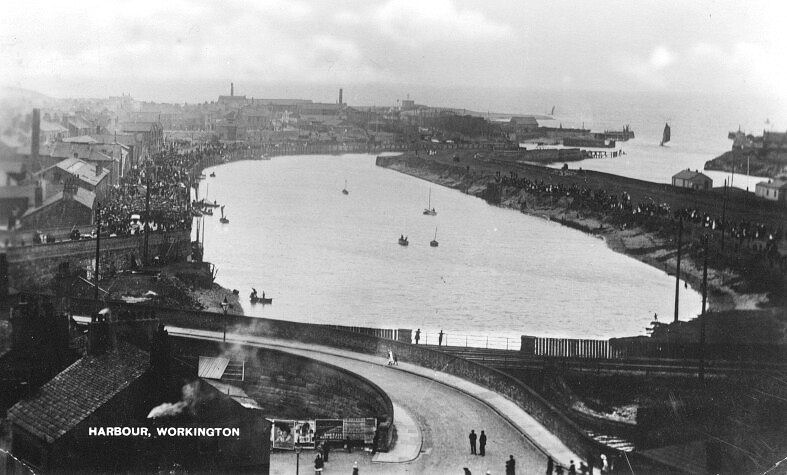 Workington Harbour, c. 1936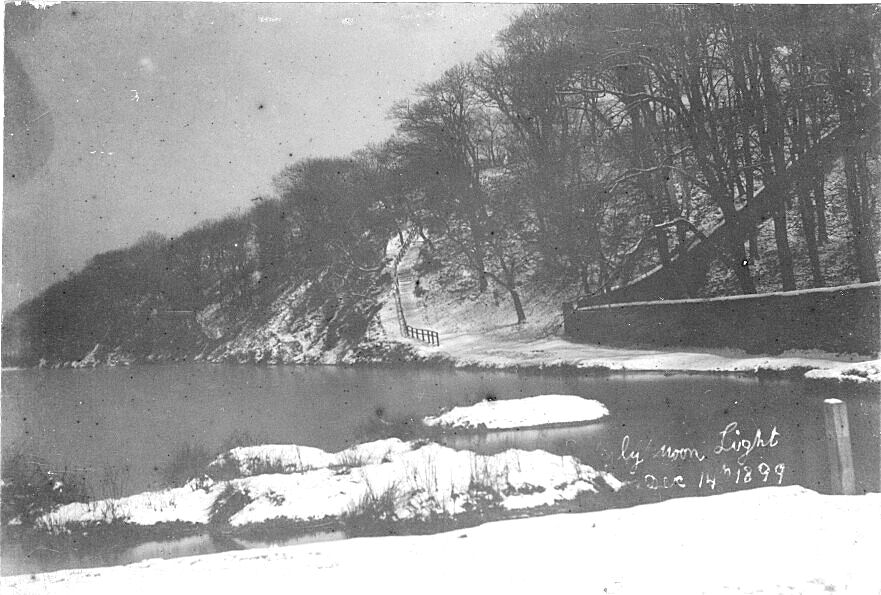 The Yearl Steps by Moonlight and under Snow. 1899.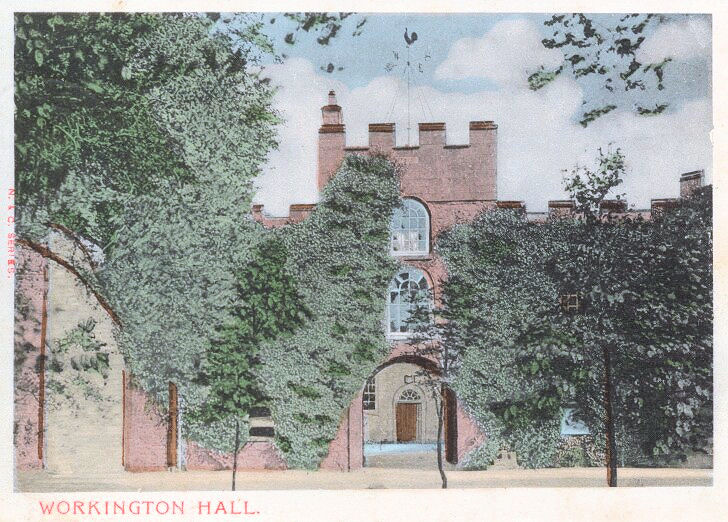 Workington Hall, c. 1904