WELCOME
We began our research into the Moncrieff family in the late 1970's, when both my grandparents were alive. Our research took us to Grasmere to our earliest wedding record in 1750. Further research in Scotland gave us a connection to Perth and the original home country of the Moncrieffs. This is the area which has caused us the greatest difficulty, but we keep trying.
Recently, my wife, Elizabeth, began to research the Haynes and Tatton families of Staffordshire, and we have included that information in this site. She also has Scottish connections to the Scottish Border country.
Should you find any of the information useful, or be able to add to our knowledge, please contact us :
howard@hmoncrieff.co.uk regarding the Moncrieff line:
elizabethm@hmoncrieff.co.uk regarding the Haynes line.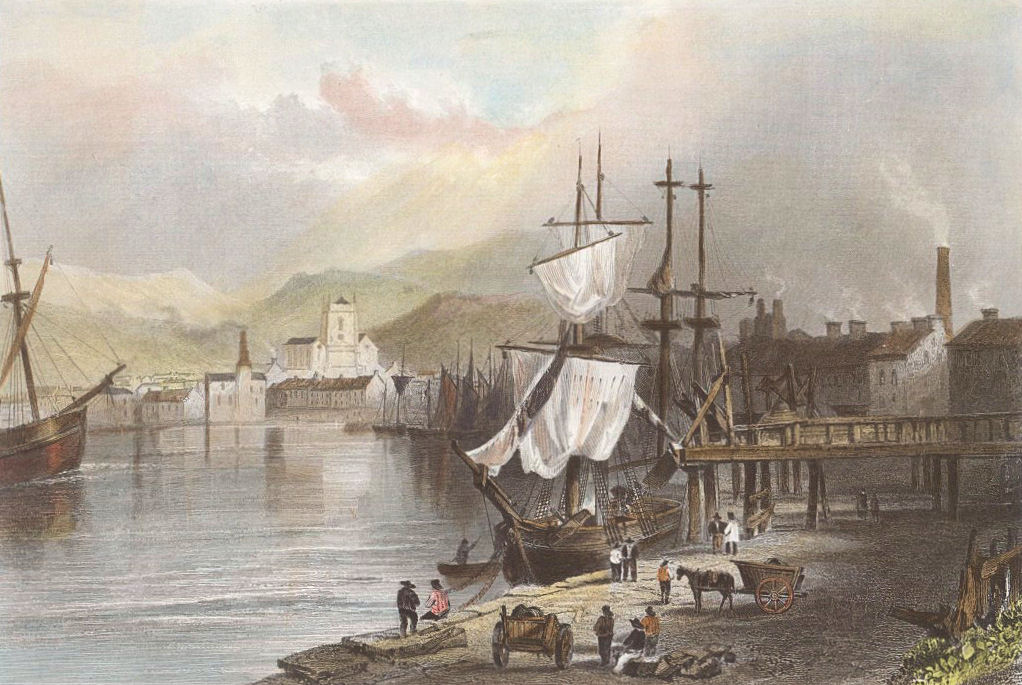 Workington from the harbour. W.H. BARTLETT c. 1840
The following web sites have proved very useful to us and may be of use or interest to you:
http://genforum.genealogy.com/moncrief/
http://www.familyrecords.gov.uk/

http://www.genuki.org.uk/big/eng/CUL/cumbFHS/

http://www.1837online.com/Trace2web/

http://www.scotlandspeople.gov.uk/

http://www.tulbol.demon.co.uk/mon.htm

http://www.workingtoncivictrust.org.uk/index.htm

The Square, Cannock c. 1958